What's New
@AAA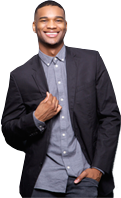 We LOVE our Members!  WE pay the dealer's  rebate to YOU!  Buy  OR Refinance your New OR  Used vehicle. Rebates of 2%, up to $600 of amount financed, limited to 2009 model years & newer. Rates as low as 1.99% APR!   No re-financing of AAA FCU loans. Certain restrictions may apply.
Rates as Low as 1% APR for a $1,000 Loan! Up to 1 yr. to repay!  No refinancing of AAA FCU Loans. Certain restrictions may apply. Limited to ONE Back to School Loan per member.  Must  close by 10/29/16.
For every $5 that you donate at any of our branches to help Riley's Kids you will receive our much loved AAA FCU piggy bank! It's our way of saying, "Thanks for helping Riley's Kids"!